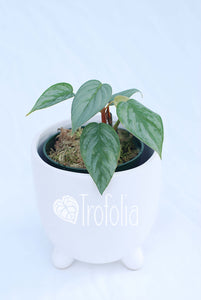 Photo is for reference only. Size may vary slightly. Fits a 4" pot, 6 leaves minimum. Plant arrives bare root with sphagnum moss.

In comparison with P. Sodiroi, this cultivar's leaves are considerably smaller at maturity and it has longer internodal spacing. As it's a climber, it thrives on a moss pole!
*Only sold within Canada.